Facials
Our treatments typically involve a series of steps, including cleansing, exfoliating, and moisturising, as well as the application of specialised products that are tailored to your skin type and concerns.
During a treatment, a trained esthetician will work with you to create a customised plan that addresses your specific needs. Whether that's reducing the appearance of fine lines and wrinkles, minimising pores, or improving overall skin texture and tone.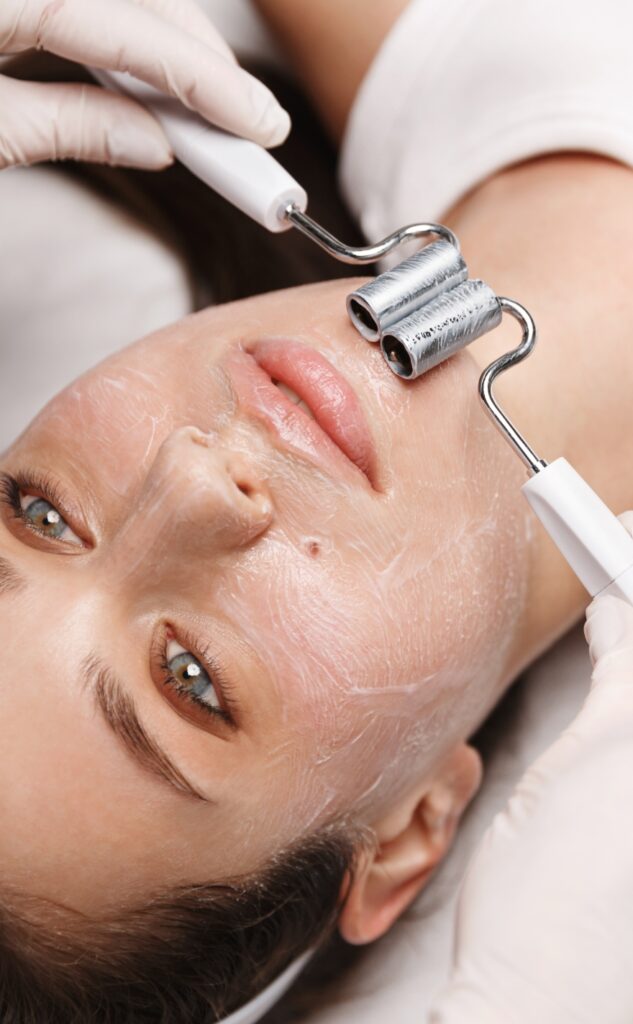 Treatments
Galvanic Deep Cleansing Facial
Murad
Geneo+ Oxygenation Facial
Galvanic
Galvanic Deep Cleansing Facial £60
60 min
Immerse yourself in the soothing Galvanic Deep Cleansing Facial, a rejuvenating treatment that uses electrodes and ionized gels to deliver active ingredients deep into your skin. This experience offers hydration, smooths the skin, reduces the appearance of fine lines and wrinkles, and clarifies the skin tone.
The treatment includes manual cleansing, skin analysis, and gentle exfoliation using Murad products. It also involves the application of galvanic current and a desincrustation gel to deeply cleanse the skin, eliminating dead skin cells and revealing a fresh, radiant layer. Optional extractions are available if needed.
A specialized ionized gel, tailored to your skin type and condition, is applied, followed by a polarity reversal to tighten pores and firm the tissues. High-frequency current is used to minimize pore size, infuse oxygen into the skin, and promote healing and improved circulation, providing a warm and relaxing sensation.
The concluding steps involve a soothing massage, toner application, and moisturizer, leaving your skin revitalized, smoother, and visibly younger-looking.
Indulge in the Galvanic Deep Cleansing Facial to rediscover a refreshed and radiant complexion.
Murad
Murad Method Facial £100
60 min
Discover the Murad Method Facial: A personalized experience tailored to your unique needs. Driven by expertise in cosmeceuticals and nutraceuticals, Dr. Murad's revolutionary approach focuses on high-performance clinical skin solutions that combat cellular aging and enhance skin hydration, all while promoting overall skin health.
Murad Method treatments redefine professional skincare, offering a fully customized concept that empowers you to personalize every aspect of your journey, ensuring exceptional results. Prior to your facial, our skilled therapist will meticulously analyze your individual skin type and concerns, enabling the creation of a bespoke treatment designed specifically for you.
Indulge in the transformative power of touchpoint massage techniques integrated into the facial, providing not only a state of ultimate relaxation but also fostering mindfulness by alleviating stress. As a result, your skin will radiate with health and beauty, noticeably revitalized.
Embrace the comprehensive, tailored, and cutting-edge nature of the Murad Method Facial, where your unique beauty is celebrated and nurtured.
Murad
Murad Method Advanced Facial £125
90 min
Elevate your skincare experience with the Murad Method Advanced Facial, a personalized treatment designed to maximize results. Building upon the renowned Murad Method, this advanced facial goes a step further by incorporating an additional bespoke mask selected by your skilled therapist based on the specific needs of your skin.
Indulge in the tailored expertise of our therapists as they analyse your skin type and concerns, creating a customized facial experience that addresses your unique skincare needs. The Murad Method's comprehensive approach ensures that every aspect of your treatment is optimized for exceptional results.
With the incorporation of the extra mask, your skin receives an added boost of targeted ingredients and nourishment, precisely tailored to address your specific concerns. Whether it's hydration, brightening, or firming, this additional step enhances the effectiveness of the facial, leaving your skin noticeably rejuvenated and revitalized.
Experience the power of a personalized skincare journey with the Murad Method Advanced Facial, where advanced techniques and carefully curated masks combine to optimize the health and beauty of your skin. Trust in the expertise of our therapists as they guide you towards your desired skincare goals, unveiling a radiant and luminous complexion.
Geneo+ Oxygenation Facial
Geneo+ Facial £175(now £125)
Geneo+ Face & Decolletage £225(now £175)
60 min / 90 min
Experience the extraordinary GeneO+ Facial, a revolutionary treatment that unveils your skin's true radiance and rejuvenates your complexion like never before. Using advanced technology and a multi-step process, this facial offers exceptional results that will leave you feeling refreshed and revitalized.
The GeneO+ Facial combines three essential steps to transform your skin: exfoliation, oxygenation, and infusion. First, a gentle exfoliation removes dead skin cells, preparing the canvas for optimal absorption of active ingredients. Then, the patented OxyGeneo technology oxygenates your skin from within, increasing blood flow and promoting cell renewal, resulting in a natural and healthy glow. Finally, a nutrient-rich serum is deeply infused into the skin, delivering powerful ingredients tailored to address your specific concerns.
Suitable for all skin types, the GeneO+ Facial addresses a wide range of skincare needs. Whether you're dealing with dullness, fine lines, uneven texture, or hyperpigmentation, this treatment can help restore your skin's natural beauty. It's also a game-changer for those with facial scarring, providing a safe and effective option for rejuvenation.
For optimal and long-lasting results, a series of six sessions is recommended, ideally scheduled once per week. Each treatment builds upon the previous one, allowing your skin to continually replenish and revitalize itself. Over time, you'll notice significant improvements in your skin's texture, the reduction of fine lines, and a more radiant and youthful complexion.
Indulge in the GeneO+ Facial and discover a transformative experience that goes beyond traditional facials. Reveal your skin's true potential as it is nourished, revitalized, and brought to life. Experience the power of advanced skincare technology and let your inner glow shine through with the remarkable GeneO+ Facial. Unlock the beauty within with a series of treatments that will leave you feeling truly radiant.
Inspired by the natural phenomenon of skin oxygenation in hot springs, Geneo+ harnesses this power to unlock your skin's true potential. By replicating the oxygenation effect, Geneo+ stimulates a body response that sends precious oxygen to the treated area. Simultaneously, it exfoliates the skin, creating an ideal environment for the infusion of vital nutrients during and after the treatment.
But Geneo+ doesn't stop there. With its remarkable ability to layer Radio Frequency technology, it goes deeper, targeting the dermis layer to ignite collagen and elastin regeneration. This process results in skin that is smoother, tighter, and more youthful, effectively reducing the appearance of fine lines and wrinkles.
Experience the transformative effects of Geneo+ as it revitalizes your skin from within. Witness the remarkable synergy of oxygenation, exfoliation, and nutrient infusion, working harmoniously to enhance your skin's natural beauty. Embrace the rejuvenating power of Geneo+ and uncover a radiant complexion that radiates youthfulness and confidence.
All treatments
Take your time to browse through our range of treatments, as we are confident you will find something that perfectly aligns with your needs and preferences.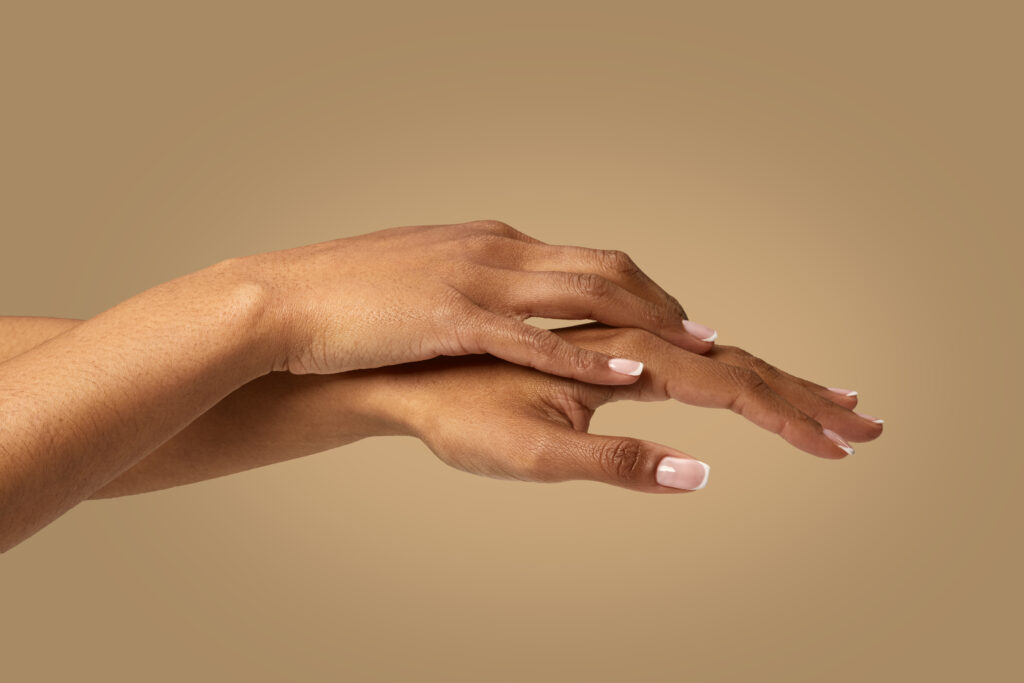 FOR GENERAL
BOOKING ENQUIRIES,
PLEASE USE THE
CONTACT FORM